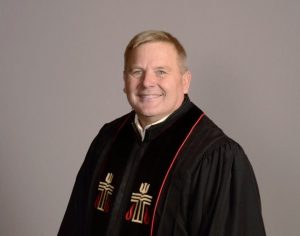 Pastor: Rev. Scott Skogen
sskogen@npclax.org
Pastor Skogen was ordained in the PC USA in 1992. He has served at North Presbyterian Church since August of 2000. Previously he served the First Presbyterian Church in Yorktown, TX from 1991-2000.
Pastor Scott graduated from Onalaska High School in 1982, The University of Mary Hardin Baylor in 1986, and earned his Master of Divinity Degree from Austin Presbyterian Theological Seminary in 1992.
Pastor Scott lives in Onalaska with his wife Debby. They are the parents of Ben (Graduate – University of Wisconsin, 2018) and Annie (Graduate – University of Minnesota State 2022).
In addition to his pastoral responsibilities, Pastor Scott is also the Onalaska Boy's Head Golf Coach and Onalaska Girls Golf Assistant Coach. He was also the Oktoberfest Torchlight Parade Marshall in 2019 and serves on the Committee of Preparation for Ministry at the John Knox Presbytery.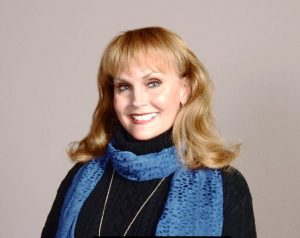 Youth & Parish Education Coordinator: Reggie Lezpona
reggielezpona@charter.net
Reggie has been married to her husband Dave for thirty years. Together they have two grown children and two Labrador Retrievers. Reggie was raised in the military, living in many places, and was raised by parents with strong Christian values. She has been involved with youth ministries for almost twenty years. She joined the staff here at North Presbyterian Church almost five years ago. Her favorite bible passage is "Train up a child in the way he should go, even when he is old, he will not depart from it."  Proverbs 22:16
Reggie has a deep love for children and wants them all to feel loved and valued, and that the teachings of Jesus Christ will light their way to a healthy and full-filled life. She has been involved with numerous peer ministry workshops, bible studies and staff development courses. Her hobbies include baking, flower gardening, family outings, and visiting homebound residents.
Office Manager: Karla Korish
Organist/Adult Choir Director: Ruth Mashak
First Service Musicians: Judy Bouffleur
Maintenance: Joel Cloutier